Wardrobe Update- Fall/Winter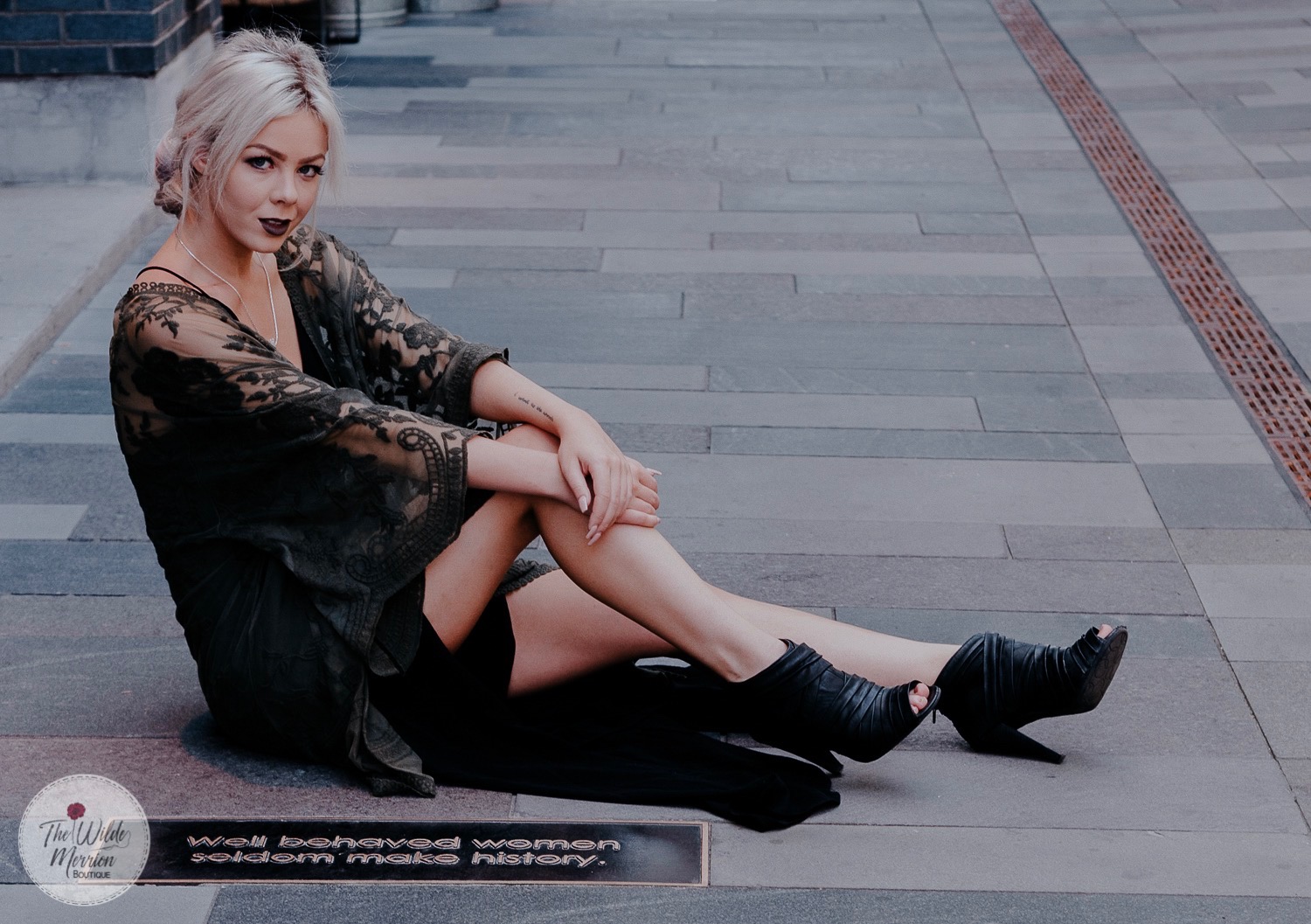 Photo: BKB Photography for The Wilde Merrion Boutique (outfit available online or in person at The Wilde Merrion, Denver)
Hi All!
I did a talk a while back on where I find the best deals on wardrobe, so this is just a nice little write up for all of you. I have been acting for a year now and have shot in many of my commercial wardrobe pieces many times. These are all awesome pieces, hence why I have used them so much, but it is time for some new stuff. I decided to check out Walmart's t-shirt collection on Live.
I love the color selection they have as far as basic t-shirts go. They have some brighter colors, which I really need. I definitely need a solid bright blue, purple, pink, and orange. You can never go wrong with having variety.
When picking new wardrobe you really need to be paying attention to how pieces will look on camera. Avoid purchasing pieces that you will wear once, while keeping in mind that something you fall in love with may be an absolute no from a creative director). Everything I buy is very basic. Avoid shirts that show cleavage. You generally want your wardrobe to be PG if you live in Colorado like I do. I love a good v-neck that doesn't go too low. Higher neck tees are generally a no-no for me due to the size of my chest. Scoop necks look great on camera as well, as long as they don't go too low.
I always avoid logos and tight patterns as well. Neon colors and distracting textures are generally no-go's, too, unless the shoot specifically calls for those. I have attached a screen grab below of what my choices look like:
First pick would be great for shooting in some sort of social scene for an audience that is a little older.

Second one is just me thinking about fall shoots. Whoo.

Not sure how I pinned three and four twice, but that is a solid shirt.

Fifth is definitely a great long sleeve.

There are two more that got cut off. One is a scoop and the other is a v-neck. I definitely need both.



Choosing a boudoir wardrobe is a similar process, but I usually seek outside input. I am extremely picky about my boudoir wardrobe because it needs to be aesthetically pleasing to fans. I go through phases with color schemes. While I absolutely love dark, moody colors, I feel like they can be overdone. I am such a high key lighting lover that I have been going for brighter colors lately. When picking boudoir wardrobe, really try to think about what you want the photos to look like. Do the pieces you are thinking about purchasing fir the mood of the shoot? Here are a few I was interested in and ended up purchasing.
Going straight across:
I am such a blue girl. Lace is fun, and the tiny bows are a great touch. This color works very well with my hair color.

Look at the colors in this one! There is a lot going on in this set. It is very interesting to look at. I ended up having to shoot this implied (and toss the top) as my chest is way too large for that tiny top, but I love how this set works on me. Bonus: it came with stockings.

Strappy bustier. Enough said. I love bustiers and they make me look super curvy, which is great because sometimes I appear too athletic. Bustiers make me a little more feminine and I love them on almost everyone.

Do you see this piece?! I have never seen anything quite like it and it was a blast to model in. I love everything about it! Straps are so much fun. Ah.

You cannot go wrong with having a basic bodysuit in your boudoir wardrobe. I would love to style this with some giant earrings and a super fun bracelet, and… red bottoms. Ugh. To die for.

So there y'all have it. Wardrobe shopping with Ashlie, but simplified. In real life outside of an organized blog post, I'm typing feverishly on a calculator and throwing clothes everywhere, while on the phone with friends asking "HEY, WILL I LOOK GOOD IN THIS?" Got questions? Send an email to ashlie.noelle.model@gmail.com or a DM to @Ash_lie.Noelle on Instagram.
Happy almost December, everyone!
xoxo
Ashlie